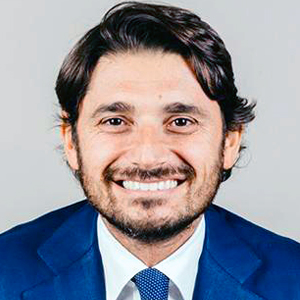 Managing Director (special projects)
Born in 1980, graduated in Economy, in 2010 obtained a master's degree in
corporate finance at Bocconi University of Milan.
He began his career in the textile-clothing sector and then entered in Private Equity,
first as a financial analyst and then as an industrial manager to develop the
Companies in the fund portfolio.
Entrepreneur, with strong experience in business management, startup companies,
turnaround project and private equity operations.
Currently, he is generale manager in Meridie S.p.A., an holding company active in
different sectors, and board member of several companies